Nutrition Labelling: What is it & Why is it Important?
Nutrition Labelling: What is it & Why is it Important?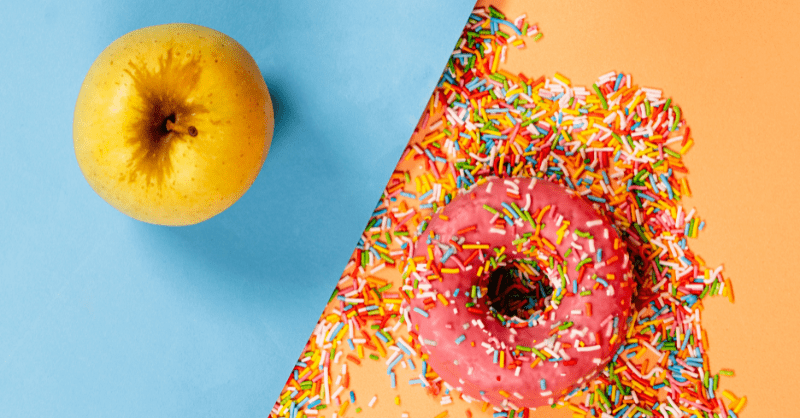 When it comes to a food label, the ultimate rule is 'what you see is what you get'. So, when consumers want to know what's in the food they are buying, nutrition labelling is one of the crucial elements providing them with valuable information about the nutritional content of their food.
Nutrition labelling details the energy value (measured in calories) and the amount of fat, saturates, protein, carbohydrates, sugar and other nutrients significantly present in the food product. This information allows consumers to make informed decisions about what they eat, which is especially important for people following a specific diet.
Below, we explore the importance of nutrition labelling and how it must be displayed by law. This in accordance with the Food Information Regulations, (FIR) REGULATION (EU) No 1169/2011 on the provision of food information to consumers which are the UK's food labelling regulations, retained from EU law after Brexit. We also discuss what the implications might be for your business if you get this wrong.
How does nutritional information need to be displayed?
Nutritional information must be presented in a specific format and be legible to the consumer, with a minimum font size and style that should be easy to read. The information should be presented in a clear and concise manner and in a table form in most circumstances. This is a legal requirement in the UK and EU [link to article 'What information is required on a food label by law' when live] but different requirements of this information exist in different countries, which can be a challenge in export labelling.
The nutritional table provides a breakdown of the nutrient content per 100g and sometimes by portion size. It's usually located on the back or side of the food package and must be accurate, based on scientific data and written in English.
In the UK, this is the mandatory information that needs to be included in the nutritional table on the back of pre-packaged foods:
Energy (Calories)
Calories are a measurement of the energy content of food.
The number of calories listed on the nutrition table refers to the amount of energy the food provides per 100g. Energy is displayed as both kilojoules and kilocalories.
Fats
This is the total amount of fat per 100g, including both saturated and unsaturated fats.
Saturates
This is the amount of saturated fat per 100g.
Additionally, you might see mono-unsaturates and polyunsaturates. These are different types of fats.
Carbohydrates
This indicates the total amount of carbohydrates per 100g.
Sugars
This is the total sugars within the product per 100g.
Protein
This indicates the amount of protein per 100g.
Salt
This indicates the amount of salt per 100g.
Additional nutritional information such as vitamins and minerals may be included voluntarily in the table.
When a food contains multiple servings or portions, it's quite common to include the amount of these nutrients per portion of food. This is helpful to consumers, so they don't have to work it out.
Commonly used supplementary nutritional information
Front of Pack Labelling
Front of Pack labelling is used to give consumers a quick at-a-glance indication of the nutritional content of food. These labels usually give a quick guide to:
Energy (calories)
Fat content
Saturated fat content
Sugars content
Salt content
They provide information on the number of grams of fat, saturated fat, sugars and salt, and the amount of energy (in kJ and kcal) in a serving or portion of the food or drink. It also provides the amount of kJ and kcal per 100g or per 100ml.
Front of Pack labelling isn't mandatory, but if it is used, it must follow the UK Government's recommended Traffic Light System. This is a colour-coded guide to tell the consumer whether the food has high, medium or low amounts of fat, saturated fat, sugars and salt. Red indicates high, amber indicates medium and green indicates low.
The purpose of Front of Pack labelling is to make it easy for consumers to quickly assess the nutritional content of a food product. Although it's not required by law in the UK, many food manufacturers use it voluntarily to provide consumers with additional information about their products.
How can nutritional information be used by consumers to make healthy choices?
Nutritional information on food labels can be a valuable tool for consumers when selecting foods. They can check the exact amounts of key nutrients listed on the label, such as fat, carbohydrates and protein. By using this information, consumers can make more informed decisions about the foods that they eat, and ultimately make better choices for their overall health and wellbeing.
For information on nutritional recommendations, refer to the Eatwell Guide on the NHS website.
What are the consequences of not displaying nutritional information correctly?
The aforementioned requirements apply to most foods sold in the UK, including imported foods. However, there are some exemptions for certain types of foods and drinks, such as alcoholic beverages, loose foods sold in catering establishments, small packs and foods sold at fundraising events. The food business operator, which is the business under whose name pre-packaged foods are sold, is legally responsible for ensuring the requirements of food law are met.
Failure to display nutritional information correctly on food labels in the UK can result in serious legal, financial and reputational consequences for companies, as well as potential health risks for consumers.
Companies that comply with the correct regulations can benefit from increased consumer trust, reduced legal and financial risk and improved market access, while also ensuring that their products are safe and meet consumer expectations. Therefore, it is vital that food manufacturers act in accordance with the UK government's nutrition labelling regulations to avoid these issues.
Don't forget, there are additional regulations around nutrition and health claims that businesses need to consider when it comes to marketing the nutritional benefits of their foods.
Further Support
Food labelling compliance is complex. If you're unsure, you could enlist the help of a specialist food label consultant who can provide tailored advice specific to your product or range.
Want to learn more? Get in touch with the team at Ashbury today with your enquiries.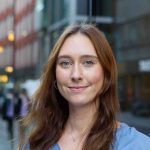 My background in Food Science and Marketing means I have a unique combination of commercial creativity and technical food manufacturing experience. My ambition is to bring clarity to the complex world of compliance through the simple and eye-catching communication of Ashbury's services.
Keep up to date with our latest insights
Subscribe to our mailing list to stay in touch with the latest news, insights and updates from Ashbury