4 key steps to overcoming labelling challenges when exporting
4 key steps to overcoming labelling challenges when exporting
Claudine Lefebvre, our Regulatory Manager and Head of International, looks at simple ways first time exporters like start-ups can approach the challenges of labelling when exporting.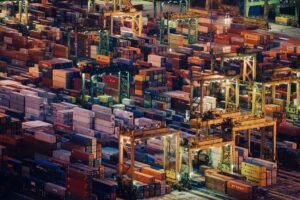 Regulatory compliance presents the same labelling challenges for all exporters, big and small. For start-ups it can be daunting; they are new to the food industry and so do not have history or experience to build on and may have limited resources/budget too.
It is easy to become overwhelmed with how much needs to be done and complied with, in our experience start-up businesses often underestimate the time it may take to be ready to export a product. Compliance should not be dismissed lightly as the cost of non-compliance may be much higher than the cost of complying in the first place.
There are ways of making this step as cost-effective and budget friendly as possible, here are four that can help you maximise your experience and build the right support network to take the product to market effectively, helping to overcome exporting labelling challenges:
Get in touch with industry and exporters associations (like the FDF and FDEA in the UK). There are also associations targeting specific markets which can help with exporters (whether first-time exporters or seasoned exporters) like the CBBC which focuses on trade with China in the UK. These organisations have access to hundreds of members, including many companies providing expert advice on areas that a company will find challenging when exporting.
Get in touch with fellow companies and exporters. Not all will be competitors, and many of our clients have fed back to us that sharing experiences with other companies of their size has helped them greatly. You can get in touch with fellow exporters through your own network of course, but also by attending conferences.
Don't wait for the last minute to check compliance. If you've already spent your money on developing a great product, a great design, great packaging and a great PR campaign, you don't want to then find out that you have to re-think it all (and pay for it all again!) because that product cannot be sold with the current composition in that country (e.g. one of your key ingredients is not allowed in that country, or cannot be called what you were counting on calling it). You want to know about the legal framework as early as possible, so you can include it in all the development and creative work that you'll do to ensure your product is compliant and that you maintain a point of difference. Do that by contacting regulatory experts from day one (or as early as possible when you've decided which markets you're going to target), tell these experts what you're planning to do and ask them how they can help.
Don't hesitate to contact several companies and compare prices. Talk to them, make sure they are speaking your language and are not going to lose you in legal jargon. You need practical advice. Choose a compliance company that will respect the time and money you have invested and provide you with tailored guidance.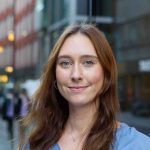 My background in Food Science and Marketing means I have a unique combination of commercial creativity and technical food manufacturing experience. My ambition is to bring clarity to the complex world of compliance through the simple and eye-catching communication of Ashbury's services.
Keep up to date with our latest insights
Subscribe to our mailing list to stay in touch with the latest news, insights and updates from Ashbury