A Guide to Nutrition and Health Claims on Food Labels
A Guide to Nutrition and Health Claims on Food Labels
Health and nutrition claims are a fundamental tool that brands can use to showcase the benefits their products may offer. However, using claims is no easy task and can be a real challenge to get right – even for the most practised of regulatory professionals.
The use of claims must adhere with strict regulations to maintain a fair playing ground for brands and ensure consumers receive accurate and scientifically proven information about the foods they consume. Understanding these regulations and how to ensure food labelling compliance is crucial for any food business operating in the UK.
Getting them wrong leaves your brand vulnerable to the Advertising Standards Agency (ASA) and potential enforcement action, which could cost more than just your bottom line, losing your consumer trust and brand reputation.
In this guide, we explore the complex nature of food claims, focusing specifically on nutrition and health claims. Whether you're a consumer seeking clarity or a food business striving for compliance, this guide offers valuable insights into the world of nutrition and health claims on food labels.
Table of Contents
What is Classed as a Claim?
A 'claim' refers to any information or message about a food product that is not mandatory by law, yet suggests or implies that the food holds certain qualities. Claims can often be promotional or functional and usually fall into three categories: general, nutrition or health claims.
General claims (also called 'implied' claims) are statements or suggestions about the overall qualities of the food product. Nutrition and health claims are more specific statements. All must adhere to strict regulations.
Below, we will explore nutrition, health and general claims in greater detail.
Understanding Nutrition Claims
A nutrition claim is any statement that suggests or implies that a food has beneficial nutritional properties. This can be related to the energy (caloric value) it contains, the nutrients such as fats, proteins and carbohydrates, or the absence or reduced content of ingredients like sugar, fats and sodium.
Examples of nutrition claims on food labels include 'low fat', 'high in vitamin C', 'contains no added sugars' or 'high in fibre'. It's important to understand that these claims must be backed up by nutritional evidence held by the food business that the product does in fact meet these claims. The nutritional data on back-of-pack would also demonstrate that the claims were met and specific terms such as 'low' or 'high' are defined by regulation.
Understanding Health Claims
In contrast, a health claim refers to a statement about the relationship between food and health. It implies that the consumption of a particular ingredient, nutrient or food, in the context of the overall diet, has a beneficial effect on health.
For example, 'plant stanol esters have been shown to lower/reduce blood cholesterol' or 'eating whole grains contributes to heart health' are health claims you might find on a food label. Just like nutrition claims, health claims must also be scientifically accurate and evidence-based.
Understanding General Claims
General claims don't say anything specific, but suggest or imply in general terms that consuming the product will provide certain health or nutritional benefits.
For example, these claims could be:
Healthy
Good for you
Nutritious
Sense of wellbeing
Superfood
Antioxidant
While these types of claims are permitted, they must be supported by an approved specific health or nutrition claim on the product. Producers usually use asterixis to link the approved claim on-pack to the general/implied claim. Take a can of high protein beans, for example; the manufacturer could use a general claim such as 'protein packed'. This would have to be accompanied by a specific authorised nutrition claim statement such as 'high protein' or 'source of protein'.
The same product but in the context of a Health Claim could have a general claim such as 'a stronger you' with the relevant authorised health claim being 'protein contributes to a growth in muscle mass'.
The two statements would need to be connected by an asterisk and the product itself must meet the compositional and evidential requirements for using the approved claim.
The Difference Between Health and Nutrition Claims
While both nutrition and health claims are concerned with the benefits of consuming a food product, they approach it from different angles. A nutrition claim speaks directly about the nutritional content of the food, while a health claim speaks about the potential health benefits beyond nutritional value, associated with consuming the food.
Understanding the difference is critical, not only for consumers who want to make informed food choices but also for food manufacturers. The UK regulations treat the two types of claims very differently.
You can use both health and nutrient content claims on your products, as long as the product meets the specific conditions laid out in the nutrition and health claims register. It's also fine to use more than one of each, providing they meet the required conditions of use.
What are the Legal Requirements for Nutrition and Health Claims on Food Labels in the UK?
From the 31st of December 2020, UK food labels making voluntary nutrition or health claims must comply with the requirements of retained Regulation (EC) No 1924/2006 and the GB Nutrition and Health Claims Register.
These regulations apply to nutrition and health claims made in commercial communications, including labels, leaflets, websites and advertisements. Claims must also comply with general food labelling legislation that forbids any reference to a food as having the ability to prevent, treat or cure a human disease.
For a food to carry a nutrition or health claim, the claim must be clear, accurate and based on scientific evidence. The GB Nutrition and Health Claims Register made on foods, lists all UK authorised and rejected claims set out in legislation.
Furthermore, certain mandatory information must always be present, such as the name of the food, list of ingredients, allergen information, net quantity and use-by date. It's important to note that this goes for all foods and beverages, regardless of whether they hold a nutrition or health claim. For a comprehensive understanding, refer to our in-depth articles on UK food labelling regulations and the information required on food labels.
Proposed Legislative Reforms for Nutrition and Health Claims on UK Food
Post-Brexit, the UK Government is looking to take EU law and turn it into national-centric legislation, which goes for much of the food law that was retained in UK law. In August 2023, the UK Government opened a new consultation on the Nutrition and Health Claims Retained Legislation. Comments during the 3-month consultation period will inform their plans to reform the enforcement procedure for the regulation of nutrition and health claims in England.
Within this, they are looking to introduce improvement notices as a penalty to food businesses that are not complying with health and nutrition claim requirements. The consultation aims to revoke 60 EU Commission Regulations, which they deem to be 'tertiary legislation', that form part of historic legislative decisions on previously approved or unauthorised health and nutrition claims by the EU authorities. The UK Government deems these as redundant pieces of legislation.
Many food businesses will be disappointed in the scope of the new consultation, hoping that it would have looked into the growing list of 'on-hold' health claims. These are claims that companies can technically use but are often unable to because of the amount of scientific data and evidence required to support them.
Food businesses would have also hoped to see further clarity on how nutrition and health claims will be reviewed and approved post-Brexit, to ensure the UK isn't left behind with the EU in allowing new health claims to be used in food products.
In summary, the new proposal would:
Reform the enforcement procedure for the regulation of nutrition and health claims in England by introducing an improvement notices regime.
Revoke 60 Commission Regulations (tertiary legislation) which approved or rejected health claims.
Support with Health and Nutrition Claim Guidance
Navigating the complex landscape of food labelling, especially concerning health and nutrition claims, remains difficult for brands. At Ashbury, our team of experts are here to support your business in understanding these regulations, helping you communicate the benefits of your product effectively and legally.
We recommend that you think about your value proposition and look into the conditions of the claims you want to use before starting the product development process. This will ensure that when your product is created, it meets all of the requirements set out by regulations, allowing you to use nutrition and health claims that will help the product to sell. Failure to comply could mean having to reformulate the product entirely or dropping the use of any claims. Early preparation and planning could save you time and money in the long run.
Top Tip: Don't forget that claims can be implied from pictures and the artwork you use too! Ashbury reviews your product and artwork to provide holistic guidance so you can meet your legal obligations and commercial ambitions.
Get in touch with our client team today to discuss your labelling compliance process and how we can help.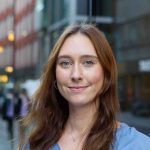 My background in Food Science and Marketing means I have a unique combination of commercial creativity and technical food manufacturing experience. My ambition is to bring clarity to the complex world of compliance through the simple and eye-catching communication of Ashbury's services.
Keep up to date with our latest insights
Subscribe to our mailing list to stay in touch with the latest news, insights and updates from Ashbury