Lifting the Lid on Bottle Cap Changes
Lifting the Lid on Bottle Cap Changes
In a world of 24/7 digital and social media, it's easier than ever to gauge consumer reaction to a change in the food industry – all you have to do is search online to see people's views and reviews. And one topic which has been gaining traction across Twitter, TikTok and other social platforms is the tethered bottle caps recently introduced to shop shelves.
Despite the new caps becoming more commonplace, it's not yet a legal requirement in the UK, and it remains to be seen if regulatory decision-makers will join their European counterparts in introducing these rules.
But what are the new rules, what's the aim behind them, and will all our bottle lids be tethered in the future? We've got the answers for you: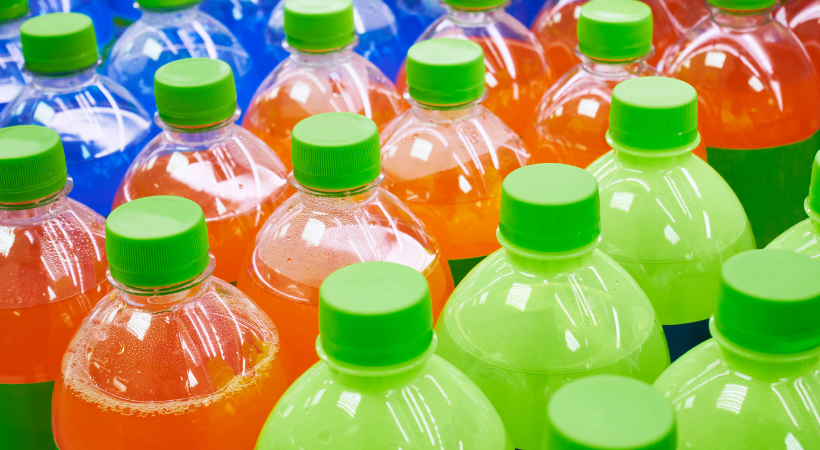 Why are some bottle caps now tethered?
Attached lids for single-use plastic drinks bottles (of up to 3 litre capacity) was an idea first mooted five years ago, and it'll become mandatory in July 2024 across the EU. Because of Brexit, the UK isn't required to sign up to the new rules and can make an independent decision on the question of lid tethering.
If it's not a UK requirement, why are we seeing them here?
There are a few main reasons why tethered lids have already reached UK shelves. The first is that, where a bottle manufacturer sells across European and UK markets, it makes sense for them to change their designs totally rather then having two different types of bottles in production at the same time.
Secondly, there's specification in the industry that UK regulators will follow suit meaning some drinks manufacturers are simply rolling out the changes ahead of any new rules coming into place.
And finally, many manufacturers are supportive of the sustainability and recycling motivations behind this new initiative and are excited to further this agenda in the UK market too.
What's the aim of the new rules?
It's hoped that by tethering the lid to the rest of the bottle, there will be fewer discarded caps (either by accident or deliberate littering) and more will make their way to recycling plants. Supporters of the changes also suggest the new designs are more practical and hygienic.
How are people reacting?
There have been mixed reviews online – with some confusion being reported, such as individuals thinking their bottle was defective, and other attempting to rip off the tethered lids with limited success. However, it's important to note that there are plenty of people in favour of the new designs, and past changes (like the introduction of retained can ring pulls) have been met with consumer resistance initially but quickly became the norm.
What are manufacturers saying?
Jon Waters, Technical Packaging Team Leader at Innocent drinks, explains why they're already looking to introduce tethered lids into the UK market:
"The move to attached caps is an important step in making recycling easier for everyone. The new design ensures that the cap stays connected to the bottle after opening, so that it is less likely to be littered and making it easier to recycle both parts together. Whilst the UK is exempt from the European legislation, Innocent will be introducing attached caps to our bottles in all markets later this year as part of our commitment to making it easier for our drinkers to recycle the entire packaging."
I'm a manufacturer wanting to know more, who should I contact?
We're always happy to discuss changes like the potential for tethered lids to become mandatory in the UK. As a leading-edge regulatory consultancy dedicated to making global food compliance easy, we work closely with major brands and retailers. Ashbury's experts help clients launch new products and expand into new global markets, confident that their products and labelling comply. It's not just about supporting busy teams; it's about protecting brands and consumers through accurate and compliant product information.
While this new initiative has great potential to reduce littering and increase recycling, there are – of course – challenges to overcome. As well as being tethered, lids must include an increased percentage of recycled content, be widely recyclable across local authorities, and meet requirements for storage, production and use.
And we'd encourage manufacturers to not keep a lid on this – communication really is key here to share the environmental reasons why tethered lids may become standard across the globe to ensure the public truly understand the eco-friendly aim of this new directive.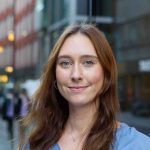 My background in Food Science and Marketing means I have a unique combination of commercial creativity and technical food manufacturing experience. My ambition is to bring clarity to the complex world of compliance through the simple and eye-catching communication of Ashbury's services.
Keep up to date with our latest insights
Subscribe to our mailing list to stay in touch with the latest news, insights and updates from Ashbury