Naming your Vegan or Plant-Based Products for the US – Ashbury
Naming your Vegan or Plant-Based Products for the US – Ashbury
How easy is it to replicate your product's UK success overseas? Our US team shares their guidance on naming vegan and plant-based products to meet FDA labelling requirements.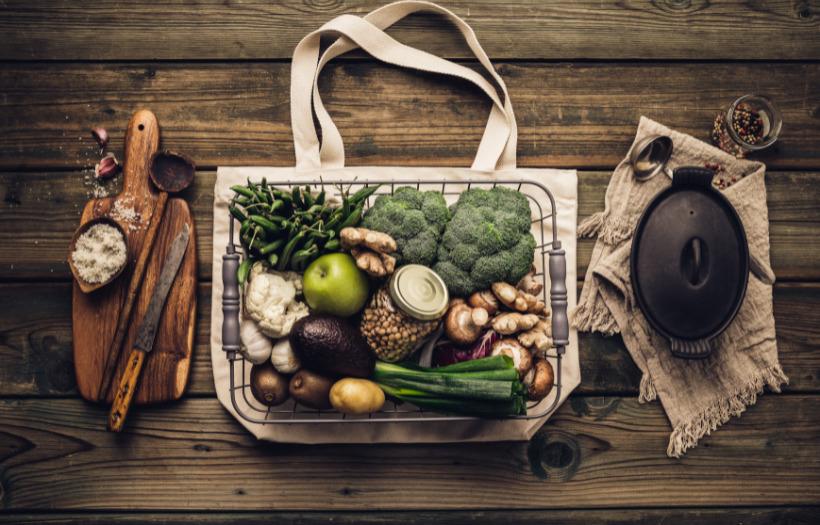 With new legislation to get to grips with, our Senior Regulatory Affairs Advisor, Kayleigh Lieberman, explains the current landscape in the US regarding labelling of plant-based and vegan foods, and why UK manufacturers looking to transfer their successes to the US market should take lessons from recent cases.
Similar to the UK, the term "vegan" is not regulated by the USDA or under FDA labelling guidance, so it's relatively easy for brands to self-certify that their products are vegan (although processes in a brand's supply chain could throw up some issues for consumers).
This means that there are ongoing discussions from both sides about whether or not plant-based and vegan brands should be including words like "burger", "yogurt", "meaty", and "milk" on their product labelling.
New laws have been introduced in various states across the country to protect brands and consumers alike, with consensus being the acceptance by law of using such terms as long as they are accompanied by qualifiers such as "plant-based" and "vegan".
In the UK, dairy terms are protected (with some exceptions in place for things like butterbeans), but in the US, this isn't the case – although qualifiers must be included alongside the use of a meat or dairy term, such as "dairy-free oatmilk".
What discussions are taking place?  
The Food and Drug Administration (FDA), which manages FDA labelling guidance, has been encouraged by the House Committee on Appropriations to "provide clarity around the labelling of plant-based foods that use traditional meat, dairy, and egg terminology".
In Mississippi, legislation was changed to allow plant-based and vegan food manufacturers to use terms like "meaty" on their labelling providing they use qualifier statements such as "vegan".
Elsewhere, judges have argued with consumer class actions that the federal standard of identity for "milk" does not categorically preclude a company from using names that include the word "milk", providing they use qualifiers like "plant-based" or "dairy-free", are truthful, and are not misleading.
One recent case in favour of the market was the case of Miyoko's Creamery, which was successful in its lawsuit against the state. The state had sent a letter to the company telling it to stop using dairy terms like "butter", "cheese", and "lactose-free" on its packaging, but the U.S. District Court for the Northern District of California ruled in favour of Miyoko's argument that this demand violated the company's First Amendment right to free speech – potentially setting a precedent for the industry.
In Oklahoma, Upton's Natural Co. and the Plant Based Foods Association are suing the state, claiming that the new law – which requires manufacturers to place a qualifying plant-based claim on labels that is the same size as the brand's name – also violates the First Amendment rights of vegan and vegetarian producers.
Advice for UK Manufacturers
While the US is more relaxed in terms of its approach to naming of plant-based and vegan products, it's still important to get to grips with the legislation around labelling and follow recommended FDA ingredient labelling requirements and FDA labelling guidance
Getting your products certified by a reputable organisation such as NSF's Plant Based Foods Association Programme (available in the US and Canada) can allow consumers to see your product has been officially endorsed. Products eligible for this certification include meat, egg, and dairy alternatives, and similar foods that do not contain any animal-derived ingredients. For more information, visit https://www.nsf.org/testing/food/food-beverage-product-certification/plant-based-certification
The Plant Based Foods Association (PBFA) has also developed suggested nomenclature for the wide range of plant-based and vegetarian meat alternatives currently in the marketplace. PBFA developed these voluntary standards to promote consistency in labelling across the category. Following this voluntary standard could help to strengthen your brand's commitment to industry standards
Ashbury Advice
Regulations are constantly changing in the US and lawsuits are popping up in various states which, for the most part, work to protect the meat industry. It's vital that you know the ins and outs of your market's legislation, or engage an expert food regulatory consultant to make the complex world of compliance simple.
Differentiate your product from the non-plant-based market, for example, include necessary phrases like 'plant-based', 'vegan', and single terms like 'almondmilk' rather than 'almond milk'
Make your text legible and prominent to protect your brand from potential lawsuits
Be cautious – ensure that both the traditional terminology (i.e. burger, yogurt, milk), and the plant-based terminology (i.e. vegan, plant-based, meatless) have equal prominence and visibility on the label to reduce possible consumer confusion
Recent blogs: 
Compliance Tips For Launching Low2No Alcohol – Blog – Ashbury
The Future of QR Codes – Ashbury
Cell-based Meat – Is it Viable?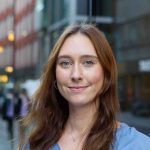 My background in Food Science and Marketing means I have a unique combination of commercial creativity and technical food manufacturing experience. My ambition is to bring clarity to the complex world of compliance through the simple and eye-catching communication of Ashbury's services.
Keep up to date with our latest insights
Subscribe to our mailing list to stay in touch with the latest news, insights and updates from Ashbury