Sunflower Oil Shortage – Labelling Implications
Sunflower Oil Shortage – Labelling Implications
In recent times, supply chain issues seem to be the only thing not in short supply. While many products are feeling the pressure, most recently sunflower oil has been the focus of headlines as it becomes increasingly difficult to source due to the Russian invasion of Ukraine.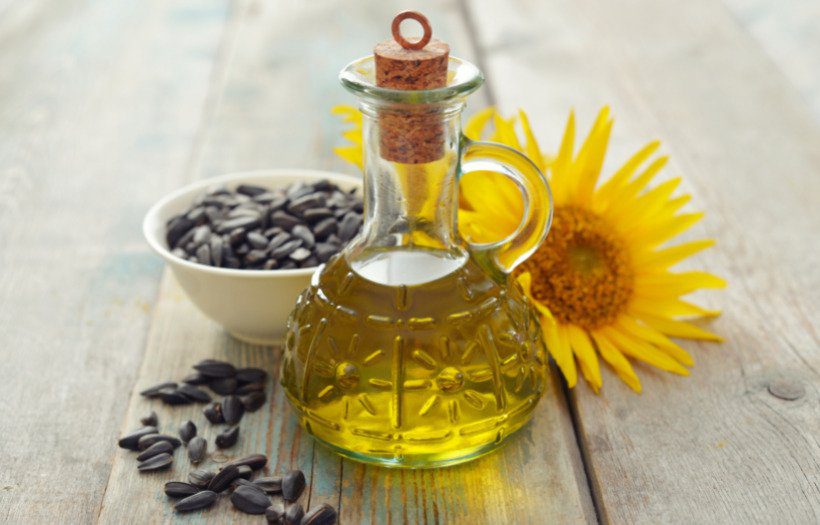 To keep products on shelves, many manufacturers are sourcing alternative oils, such as rapeseed and soya, as a temporary measure (we hope). Of course, when there are changes to formulation, the associated product information will also need to be updated and will impact the final label. In support of food business operators, the government and enforcement agencies have agreed temporary labelling measures and enforcement waivers for the use of rapeseed and palm oils to help mitigate costs and disruption to business.  
What labelling measures have been agreed? 
Given the uncertainty in the supply chain, DEFRA initially agreed to the use of the term 'varying proportions' along with the generic term 'vegetable oil' followed by an indication of oils that may be present. However, concern was raised over permitting an indication of ingredients that 'may or may not be present' as this sets a position that is opposed to the general principle of provision of Food Information to Consumers and allow for risks to product integrity (fraud) and consumer safety (allergens) to slip through.  
While the 'varying proportions' approach is not preferred, the EU and the UK Authorities did agree some flexibility in the implementation of certain labelling requirements may be necessary. This includes the use of additional stickers or inkjet printing applied to current food labels (i.e. over labelling, in date boxes etc) as an acceptable option in the short term.   
On June 1st, commentary direct from the FSA added some clarity, stating that only the derogation defined in FIC are allowed. Block labelling of a variety of oils that may or may not be in the vegetable oil mix is not permitted. Oils not present should not be labelled as such and every effort to comply with FIC should be used (FIC derogation for labelling of Veg oil mixes ANNEX VII
INDICATION AND DESIGNATION OF INGREDIENTS, point 7,8 and 9). If there was every intention of using that oil enforcement will take this into account. 
Local Authority guidance has been issued in the UK in respect of assessing non compliances in labelling due to oil substitution. The factors they will consider are below: 
Can the business re-label immediately to reflect the change in ingredient?
If they can't re-label, is the reformulation/ substitution of the ingredient necessary as a result of exceptional circumstances, and does the need to ensure the supply of food justify the need to reformulate?
Does the reformulation negatively impact the consumer's ability to make safe and informed food choices, taking into account the risk assessment provided?
Can the traceability of the food be assured to enable products to be effectively removed from the market if a food safety issue is identified?
Could the reformulation mislead the consumer as to the nature, substance or quality of the food, or be used to mask fraudulent activity or achieve unfair commercial gain by unscrupulous businesses?
Is the ingredient being substituted likely to be a factor in a consumer's decision to purchase the food, for example a 'sunflower spread' that does not contain sunflower oil?
Has the FBO taken sufficient steps to mitigate the potential risk to consumers as a result of the amendment to the product's composition?
Has the business put in place mechanisms to respond to individual customer enquiries about individual products and batches of these where substitution may have taken place, for example, by publishing these details on its website or putting a system in place to make it available through its customer services mechanisms?
Is the FBO taking all reasonable steps to re-align labelling of the affected products with the legislative requirements in as short a period as possible?
Ashbury are recommending our clients are as accurate as possible in the labelling of their affected products and follow the general DEFRA, FSA, BRC and their own Counties Competent Authorities most current advice. Food Businesses must continue to ensure that any ingredients sourced as substitutes can be legally placed on the intended market, ensuring they  comply with all legal requirements, including those concerning contaminants, novel food and genetic modification.   
If you unsure how to answer any of the above guidance questions, please do get in touch and we will help you to ensure your brand is best protected.  
Recent blogs: 
Naming Your Vegan or Plant-based Products for the US – Blog – Ashbury
Compliance Tips For Launching Low2No Alcohol – Blog – Ashbury
The Future of QR Codes – Ashbury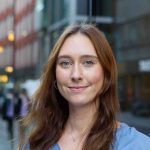 My background in Food Science and Marketing means I have a unique combination of commercial creativity and technical food manufacturing experience. My ambition is to bring clarity to the complex world of compliance through the simple and eye-catching communication of Ashbury's services.
Keep up to date with our latest insights
Subscribe to our mailing list to stay in touch with the latest news, insights and updates from Ashbury