Compliance and New Product Development (NPD): Starting Compliance Early
Compliance and New Product Development (NPD): Starting Compliance Early
The new product development process should consider compliance from the beginning of your journey to avoid producing food that does not comply with legislation in its intended markets. You don't want to have gone through all the rigorous product development and design stages, only to find that a specific ingredient, or health claim, isn't accepted in the market you want your product to be sold in! Here's our food regulatory consultant's expert tips for starting compliance early:

"Starting compliance early and building a solid footing from which to develop your product can make the entire process easier; from product positioning and marketing claims to product information and labelling, design, and packaging.
Riding the wave of success are those who have effectively identified opportunities to catch the eye of target customers right at the ideation phase. It all comes down to creating a point of difference, what ingredients should you dial up and what should you dial down? How do you make meaningful claims?
Too often products are brought to market based on assumptions and cut corners that risk your brand reputation. From the moment you begin to innovate, it's important you ask the following questions: Are your products what consumers want? What food labelling regulations might impact how you communicate your product? And what ingredients and certifications do you need to meet the regulatory requirements?
Considering compliance right from the start enables you to develop products that meet both legal obligations and commercial ambitions. You are future-proofing your brand."
Developing a Novel Food Product
What needs to be considered when developing a Novel Food?
Does it need to go through the approval process in each new market you are launching it in? And if so, how long will this take?
How much information and substantiation is required? What is the cost of that?
Can the food be used in accordance with an existing approval, but with restrictions — for example, how it can be used, in what foods, in what quantity, and what information, if any, should appear with the product?
For novel foods, any compliance journey needs to recognise that an ingredient, finalised food, or process is just that – novel – and understand what that truly means. So, these questions need to be asked at the BEGINNING of your NPD process.
Ongoing Checks
You may think once your product has been developed that the 'compliance' process is over. However, lots of things can affect the compliance of your product. That's why good record-keeping is key – it will not only help to satisfy legal requirements but will also reassure consumers who increasingly want to know more about their products.
Your pack copy may need to change every time you enter a new market, adapt a recipe, or switch suppliers. Through good record-keeping, ideally, in a specification system, you can protect yourself and your brand from running into problems with enforcement in the future. And it can help you provide consumers with relevant information quickly and with ease.
Rather than trying to keep on top of the ever-changing food legislation, it may be easier to use a food consulting company to check your pack copy is compliant when entering new markets.
Things to consider: does your product have any risks relating to raw materials, suppliers, or emerging markets? You may need to think about how you make your product, as well as who you do business with along your supply chain.
What Next?
When you are working on a new product, do consider partnering with a food labelling consultancy like Ashbury. The world of regulatory compliance can be confusing and time-consuming but we can help to take you from a place of uncertainty to total complete reassurance. Find out more about our regulatory consulting services here.
Recent Blogs: 
Tips for Naming 'Alternative' Products Wisely 
Balancing the Risks – May Contain vs. Vegan Claims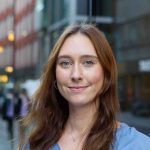 My background in Food Science and Marketing means I have a unique combination of commercial creativity and technical food manufacturing experience. My ambition is to bring clarity to the complex world of compliance through the simple and eye-catching communication of Ashbury's services.
Keep up to date with our latest insights
Subscribe to our mailing list to stay in touch with the latest news, insights and updates from Ashbury