Revised Guidance in the US Regarding 'Healthy' Claims
Revised Guidance in the US Regarding 'Healthy' Claims
In September 2022, the Food and Drug Association (FDA) proposed new guidance regarding using the term 'healthy' on food labels. The move is in response to a report which found that most people in the US don't consume enough fruit, vegetables and dairy. So, what's the plan behind the new guidance, and how will it affect labels?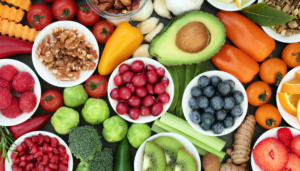 A report by the FDA found that more than 80% of people in the US don't consume enough fruit, vegetables and dairy and are eating too many sugars, saturated fats and sodium [1]. To help empower consumers to make better, more transparent and more informed diet choices, the FDA hopes to counteract these food-related health issues with new guidance on the term 'healthy'.
With type-2 diabetes and cardiovascular disease being the leading causes of death in both men and women in the US, the FDA wants to better educate consumers on their food choices when purchasing items [2]. This new legislation will highlight healthier foods, such as fruit, vegetables, whole grains, and products with little saturated fat, sodium and higher dietary fibre, so that it may encourage healthier food choices and reduce the risk of diet-related disease.
What are the fundamental changes that will be introduced with this guidance?
To display the claim of 'healthy', the FDA is bringing in strict criteria that manufacturers must abide by. If the food product doesn't meet these, then labelling and marketing can no longer use the definition 'healthy' in any manner:
Food products must contain a certain amount of food – a food group equivalent – from at least one of the food groups or subgroups, as recommended by the Dietary Guidelines, 2020 – 2025. These food groups/subgroups include vegetables, fruits, grains, dairy, protein, and oils.
Food products must be limited in particular nutrients. Current legislation dictates that limits are in place for saturated fats and sodium, but added sugars will also be introduced.
Recordkeeping requirements for foods bearing the 'healthy' claim, where compliance cannot be verified through information on the product label, must be met and maintained.
What are the motivations for this revised guidance?
This rule's primary focus is to improve US consumers' overall health. By being able to showcase their products that are a 'healthy' choice, the FDA hopes that they will make better choices and overall improve health and reduce the risk of diet-related diseases.
It also links with the National Strategy [3], which states the changes and advancements they wish to make within the US society by 2030. This includes: ending hunger, improving nutrition and physical activity, reducing diet-related disease and closing disparity gaps.
What does this mean for manufacturers?
This proposed rule allows manufacturers to showcase the product's healthfulness to consumers clearly. Therefore, companies producing 'healthy' products that contain whole grains, healthy fats and are low in sodium have a better opportunity to showcase their nutritional benefits.
What changes are consumers likely to notice?
Before this newly released guidance, foods like white bread, sugary cereals and yoghurts were considered healthy simply because they were low in fat. However, under this updated regulation, these foods and many other products previously emphasised as healthy choices can no longer bear this claim.
This will enhance standardisation and provide a more precise understanding for consumers about what is considered to be healthy. Previously, various statements could be found on labels deemed confusing to comprehend and compare, including low in fat, low in sugar, and less added sugar.
How will this be identifiable on the packaging?
The FDA recognises that consumers lead busy lifestyles, and researching a product's healthfulness or reviewing the ingredients list during shopping isn't always a suitable option. For this reason, they're developing a universal symbol to be added to Front of Pack (FOP) labels, allowing consumers to quickly and clearly identify healthy options in-store. In turn, they hope this will create a broader awareness of the quality and benefits a food product will bring and eventually improve the overall health of US citizens.
What challenges are likely to be faced?
With many of the 'healthy' products being whole fruits and vegetables, typically sold loose or without food labels, the logo would be futile in many cases. Due to this, there's much speculation about whether adding the symbol will be helpful or whether it will miss the mark and become redundant.
What do manufacturers, retailers and businesses need to do?
Manufacturers, retailers and businesses with products claiming to be 'healthy' must re-evaluate this claim against the proposed changes and the newly introduced criteria. This definition must be removed from all labels and marketing items if it no longer meets it.
Plus, manufacturers of products that qualify with the revised definition of 'healthy' within the US market should acknowledge this by including the relevant logo and claims on labels. This will ensure that consumers are fully formed, can accurately review the market when purchasing food items, and can make real choices to aid their diet and overall health.
In conclusion, manufacturers need to review their current claims and definitions with ever-increasing consumer awareness of food products – their healthiness and the benefits it has on our health and wellbeing. And if they no longer comply with the revised legislation, labels for products sold in the US will need to be adapted appropriately to ensure they don't mislead consumers.
References
[1] www.fda.gov/news-events/press-announcements/fda-proposes-updated-definition-healthy-claim-food-packages-help-improve-diet-reduce-chronic-disease
[2] www.cdc.gov/diabetes/library/features/diabetes-and-heart.html
[3] www.whitehouse.gov/wp-content/uploads/2022/09/White-House-National-Strategy-on-Hunger-Nutrition-and-Health-FINAL.pdf
Related Posts
Novel Alternative Proteins: a path to sustainable healthy diets – Insect-derived – Ashbury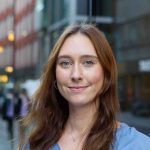 My background in Food Science and Marketing means I have a unique combination of commercial creativity and technical food manufacturing experience. My ambition is to bring clarity to the complex world of compliance through the simple and eye-catching communication of Ashbury's services.
Keep up to date with our latest insights
Subscribe to our mailing list to stay in touch with the latest news, insights and updates from Ashbury