Has Vegan Chocolate Had its Day?
Has Vegan Chocolate Had its Day?
The vegan diet is one that many of us have adopted. From wanting to make healthier choices to contributing to a more sustainable environment, veganism has certainly cemented its place as the diet of choice for many Brits.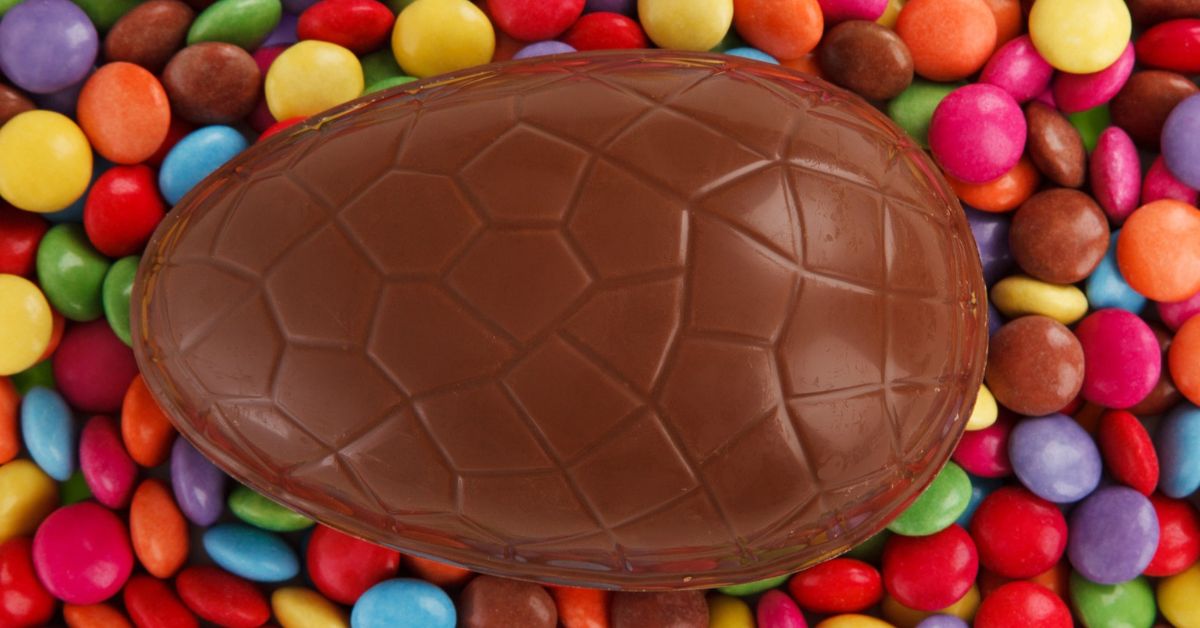 In the run-up to the Easter holidays, supermarket shelves are lined with an array of chocolate easter eggs, and with more retailers now beginning to offer a wider range of vegan products for the holiday, it would seem it's never been easier to get your hands on vegan chocolate.
It's purported that demand for vegan food is on the rise but as we approach Easter, how true is this for those searching for a vegan alternative on Easter Sunday? 
Leading food label consultants Ashbury delved into UK Google Search data for over 1,000 vegan-related terms in 2021-22 and 2022-23 to determine the year-on-year rise or fall in consumer demand for vegan alternatives this Easter.  
Searches for terms related to 'vegan chocolate' have seen a 23% YoY dip suggesting that demand for the sweet stuff has slowed to a halt this year. Despite the efforts of supermarkets, it appears that demand for 'vegan easter eggs' has also plummeted with a 30% decrease in search from 2021-2022. Overall, searches for 'vegan' related terms fell by 15% in the UK suggesting attitudes may be changing amongst consumers. 
Digging a little deeper, the results make for interesting reading. Chocolate-related terms took a big hit with terms like 'vegan dark chocolate' and 'cocoa butter vegan' both seeing a fall of 23%. The specific search term 'vegan chocolate' was among the hardest hit by the fall in searches with a 28% decline since last year.
| | | | |
| --- | --- | --- | --- |
| Keyword search term | Annual Search Volume 21/22 | Annual Search Volume 22/23 | YoY % change |
| vegan chocolate | 323,200 | 232,400 | -28% |
| dairy free chocolates | 100,500 | 89,900 | -11% |
| vegan easter egg | 97,540 | 68,360 | -30% |
| cocoa butter began | 15,600 | 12,000 | -23% |
| vegan hot chocolate | 40,200 | 32,160 | -20% |
| vegan mint chocolate chip ice cream | 3,560 | 2,820 | -21% |
| vegan chocolate truffles | 5,710 | 4,600 | -19% |
| vegan white chocolate | 28,000 | 20,300 | -28% |
| vegan dark chocolate | 28,000 | 21,500 | -23% |
| milk free chocolate | 8,410 | 7,950 | -5% |
For ice cream lovers, searches for 'vegan mint chocolate chip ice cream' plummeted by 21% and household favourite 'vegan hot chocolate' also saw a decline of 20% which would suggest consumers are becoming disillusioned with vegan chocolate alternatives.
Why the apparent fall in demand? Experts weigh in
Are these products actually allergen free?
Joanna Becker-Hawkins, Senior Regulatory Advisor at Ashbury, said: 
"While it's clear that more consumers are keen to reduce their consumption of animal-based products, there are also many people with allergies or food intolerances that typically look to vegan options such as chocolate as a way of enjoying their favourite foods without the risk of exposure.
"However, it's important to understand that just because a product is labelled 'vegan' doesn't mean that it is definitively clear of allergenic ingredients, such as milk. Free-from products go through more stringent allergen risk management and testing.
"Oreos are a classic example, while technically vegan this is not a claim made on the packaging due to the 'may contain milk' allergen labelling caution'. Many brands have their own definition of vegan and procedures for ensuring compliance too and customers need to be aware of the differing definitions and what they might mean to their lifestyle."
Taste could be a big stumbling block for many, despite the health benefits
Expert Nutritionist at food intolerance specialists YorkTest, Sal Hanvey, argues that for someone making the switch to a vegan alternative, the difference in taste could be a major factor in reneging on the change.
"One theory as to why the percentage of people consuming this type of chocolate is on the decrease, is perhaps due to the taste, and us becoming used to something tasting a certain way, the way we have always enjoyed it.
"Of course, there can be much deeper reasons at play here, especially for someone who may have a food intolerance or other dietary restrictions. Overall, vegan chocolate is usually higher in antioxidants and has fewer calories and sugars. Copper ensures that oxygen reaches the blood cells, whereas magnesium improves blood flow. Flavonoids and vitamin E are also extremely beneficial, as well as other mineral content including potassium and zinc. 
"From looking at the data, it would certainly suggest that consumers are valuing taste above any health benefits that vegan chocolate alternatives might boast."
Cost of living could be eating its way into the appetite for vegan alternatives 
Specialist Paediatric Allergy Dietitian at The Milk Allergy Dietician, Lydia Collins-Hussey, says that while there is an increasing variety of vegan products available, the higher price point is usually the stumbling block for families wanting to try a vegan alternative. 
"For the allergic consumer it is important to have vegan and free-from options available and I'm surprised that data is showing a reduction in demand but this could be down to many things such as the cost of living crisis and the expensive nature of some vegan products. 
"For example, Cadbury's mini eggs retail for £1.25 for 80g whereas 'Moo Free Choccy eggs' are £2.25 for 50g, so not only are vegan and free from products more expensive but also contain less.
Those with food allergies are already seeing a hike in food bills above the average household. The FSA recently published findings that food allergy households spend 12-27% more on their weekly shop compared to those that don't have a food allergy. 
"I work closely with families that have food allergies and it's important that children do not feel excluded or isolated. Families may look for other Easter-themed food or presents that are safer instead. The allergic community should not be penalised and price hikes are an ongoing issue, not just for vegan Easter products but also for everyday essentials, such as plant-based milk." 
More to be done to make the switch to vegan chocolate feasible in the long-run
Meg Scott, a consumer who follows a vegan diet agrees that while the recent improvement in variety is welcomed, there is more to be done to make the switch to veganism a more affordable and sustainable one.
"I really like a lot of vegan chocolate available on the market. In recent years, there has become a wider range of options that isn't limited to plain, dark chocolate. NOMO is particularly similar to milk chocolate and comes in various flavours, such as salted caramel and cookie dough. 
Popular brands have released their own vegan ranges, which for the most part, in my opinion, stand up to their dairy counterparts in terms of quality and taste. This type of variety wasn't available until fairly recently, so it's definitely a very positive improvement and a step in the right direction for encouraging more people to follow a vegan lifestyle. 
"I haven't made the full transition from milk chocolate to vegan chocolate because the price is a major setback for me. 
"Vegan chocolate tends to be significantly more expensive, which is not sustainable for me to keep buying exclusively on a regular basis. Although there are certainly more choices today, these options aren't as widely accessible as non-vegan chocolate, so it's more difficult to get hold of compared to other plant-based alternatives. 
"That's why milk chocolate is one of the only things I'll opt for in terms of non-vegan food in my attempt to cut down on animal products as much as possible. There is much more to be done to make life easier for vegans." 
Methodology
Ashbury analysed Google Keyword Planner data from the UK over the course of a year, to determine which vegan-related terms have had the biggest change in searches, to reveal the rise or fall in demand for vegan products. Data is up to date as of March 2023.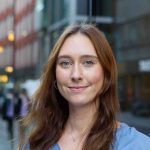 My background in Food Science and Marketing means I have a unique combination of commercial creativity and technical food manufacturing experience. My ambition is to bring clarity to the complex world of compliance through the simple and eye-catching communication of Ashbury's services.
Keep up to date with our latest insights
Subscribe to our mailing list to stay in touch with the latest news, insights and updates from Ashbury