Compliance in the World of Probiotics
Compliance in the World of Probiotics
Nowadays, probiotics are no longer limited to dairy or fermented foods as they are being added to a wide range of products, including water, soft drinks, chocolate, crisps, and toddler food.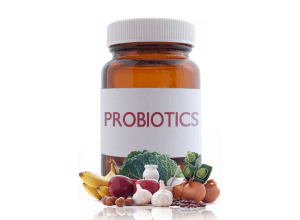 Our regulatory team is increasingly working with brands of all shapes and sizes to ensure compliance and help them successfully bring their probiotic products to market. According to our team, there are several factors that food innovators should consider before starting the process of product approval.
What is a 'Probiotic'?
The term 'probiotic' refers to probiotic bacteria. These are live microorganisms which may provide a health benefit to humans when consumed. Probiotics may contain a variety of microorganisms, with the most common bacteria belonging to groups called Lactobacillus and Bifidobacterium and yeasts such as saccharomyces boulardi.
Is the Market Growing?
When we think about probiotic products, often the first that come to mind are those in the form of fermented dairy products or food supplements. The market continues to innovate, with probiotics now found in everything from water and soft drinks to chocolate, crisps and even toddler food. And, as consumer demand for dietary microbes continue to grow, the range of products on offer will follow suit.
Although the possibility for innovation appears endless, there are specific legal requirements for packaging in the UK that probiotic products must meet.
What are the Common Compliance Issues?
Probiotics can throw up hurdles for many seeking market approval and compliance because of the way that they are regulated. We can't always be sure that:
The product actually contains the bacteria stated on its food label
The product contains enough bacteria to have an effect
The bacteria can survive long enough to reach the gut
Plus, there may be significant differences between the pharmaceutical-grade probiotics (which show promise in clinical trials) and the yoghurts and supplements sold in shops (1).
Probiotics must be able to evidence their impact on health to use a general or specific health claim under the UK's nutrition and health claims guidance.
Making Health Claims on UK Products
Anything that states, suggests, or implies a relationship between food and health can be considered a health claim. The Advertising Standards Authority in the UK states that 'whether the claim "probiotic" is likely to be considered a general health claim or a specific health claim is likely to depend on the context in which it is used.' (2)
In the UK, the term 'probiotic' (or similar) on a product is considered a general, non-specific health claim. It means more than simply containing live bacteria: it can imply that the product contains a substance that may benefit health.
In order to market probiotic products, the names of the bacterial strains or cultures, or specific bacteria, can be included and provided in the ingredients list. Under food law, the name of the microorganism culture(s) included in the product is not required to be listed in the list of ingredients, but manufacturers commonly provide this voluntarily.
Making Health Claims in the EU
In the EU, there are currently no approved health claims for probiotics on the EU register and therefore, any terms that imply a probiotic function are not permitted. (3) Although applications for health claims on probiotics have been submitted for evaluation to EFSA, to date, those which have been fully evaluated have been rejected and are listed as non-authorised on the EU register.
The European Food Safety Authority (EFSA) has previously assessed more than 800 probiotics health claims. It concluded that the evidence submitted to support claims that various food additives could strengthen the body's defences, improve immune function, and reduce gut problems were either so general as to be inadmissible or could not be shown to have the claimed effect.
How has Brexit Impacted Regulations?
According to our team and industry experts, Brexit has provided GB with the opportunity to lead the way in this space. There is an opportunity for UK companies to innovate in light of moving away from the rigid EU rules. There's also flexibility and scope to develop a suitable framework within the UK in line with (or above) the steps taken by individual EU member states.
Is EU Harmonisation on the Radar?
As EU member states continue to review, amend, and implement their own legislation on the area of probiotics, the EU could be heading towards a more harmonised approached than previously seen. This would allow for the implementation of precise criteria and conditions to frame the term 'probiotic', define a clearer labelling policy, reduce consumer confusion on the definition 'probiotic', and allow them to make responsible purchase decisions.
In Italy, the Czech Republic and Bulgaria, national guidelines have been issued which indicate that the wording "contains probiotics" can be used only if specific conditions are fulfilled. In October 2020, Spain accepted the term 'probiotic' for food and food supplements produced in Spain and other member states sold in Spain (4).
As of January 2023, France has also become the latest EU member to allow 'probiotics' on the label of dietary supplements along with a related health claim: 'contributes to the balance of the intestinal flora'.
This is excellent news for UK businesses, as the harmonisation in this area could also create additional market opportunities for responsible business operators competing in the European and global markets.
Ashbury Advice
The UK is in a favourable position to establish its own set of legislation in the area of probiotics – supporting innovation and enabling greater opportunities to reach markets worldwide.
Starting compliance early in the product development journey can better prepare businesses for the complexities around using health claims and marketing probiotic products. That's why it's important to seek guidance from food labelling compliance experts. For more information on any aspect of product compliance, contact a member of the Ashbury team today.
References: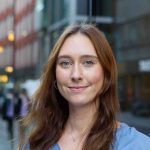 My background in Food Science and Marketing means I have a unique combination of commercial creativity and technical food manufacturing experience. My ambition is to bring clarity to the complex world of compliance through the simple and eye-catching communication of Ashbury's services.
Keep up to date with our latest insights
Subscribe to our mailing list to stay in touch with the latest news, insights and updates from Ashbury