Ecommerce is changing the game for the way product information is presented to consumers
Ecommerce is changing the game for the way product information is presented to consumers
Pete Martin, Regulatory Director at Ashbury, discusses how eCommerce will effect the way product information is presented to consumers, and the regulatory and compliance considerations online sellers should remember.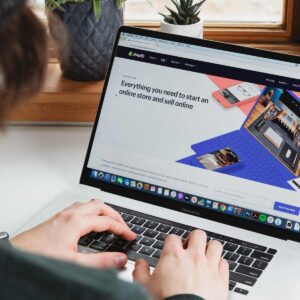 Technology today sees many industries shifting to embrace digital transformation. The current Covid-19 Pandemic has only accelerated this process and will be a game changer for eCommerce both in food and non-food sectors. 2020 will go down in history as one of the most challenging in living memory and inevitably consumer behaviour, including the way in which we shop will change as a result. We are seeing an unprecedented demand for eCommerce sales as consumers are directed to stay at home and supermarkets struggle to keep their shelves fully stocked. The current situation has seen a distinct move to online shopping and home delivery that will go beyond this pandemic; what does this mean for product information presentation to consumers and what regulations for eCommerce product information must be considered?
Do the same regulations for eCommerce product information apply for products purchased online as those for printed labels?
The huge growth in internet shopping is causing a shift in they way in which traditional labelling information is considered by the consumer. In store, product information needs to be correct at the point of purchase to ensure the product is compliant, the same applies to the consumer when they click to purchase online. Allergen, ingredients, nutrition and other mandatory information must still be available and visible to the consumer when they click to purchase and before the purchase is completed. It is true that on delivery the product should display a printed label, however by the point this arrives at your door it is too late if you discover it contains nuts. In fact, it is more dangerous because if the information was missing on the website you might not even read the label; hence there is a growing need to focus on accurate product information, wherever it is presented.
This means that all e-sellers, large and small will need to invest in product information on their eCommerce sites to meet regulatory requirements. It is an area that, at present, can often be overlooked; recent examples include the wrong versions of products displayed (recipe changes), and incorrect flavours such as raspberry instead of strawberry indicated.
Online sellers need to ensure policy is in place to support the compliance of their eCommerce product information
While some eCommerce retailers are taking the lead with regard to including mandatory information (such as Amazon), others are not doing so; the consumer should be able to see all the mandatory information expected on pack in their hand as if they were purchasing in a retail premises. Some online retailers take pictures of packaging and display information in that way, others have fields of text to populate, sometimes driven by specification systems. Some have issues with the IT that syncs their websites and spec systems and need more software to connect the two. Whatever the approach, it is crucial that there is policy in place to upkeep online display just as one would with printed labels; ignoring this could cause data mismatch and out of sync product information data, leading to non-compliance and potentially damaging the safety of end consumers and brand reputation.
What does the future hold for product information display online?
Looking to the future, there is no reason why more product information cannot be found online rather than on the physical pack (assuming regulations evolve to enable this). The sustainability drive see's minimising packaging as a constant focus and means there is less scope for product information to be printed; this is certainly the case for product packaging in several languages.
Product information supplied online is more dynamic than a label, enabling changes to be made quickly without the need for costly alterations to packaging and artwork. Supporting non-mandatory information such as ingredients sourcing, or sustainability credentials, which can often inform a purchasing decision can be extensive in this format.  Today's younger consumers are internet savvy and use their smart phones as part of everyday life and this demographic will only grow in the future. They are likely to be happy to source information they require via a website meaning that there will no longer be a requirement for product information to feature both online and printed on the label.
The increase in online shopping will have an impact on the way that product information is delivered in-store too. Eventually, food information will move more and more online; there is more space and it is easier to amend (in theory) with less cost.
Short term, more detail on non-mandatory/voluntary information such as sustainability, origin, animal welfare and so on that is extra to the mandatory information will appear online rather than on-pack. Longer term some and then all mandatory information could appear online – it will take time but this is the way that the market is heading.
Whether on or off-line, it is important that the consumer can make an informed purchasing decision before the point of sale and that all supplied information is legally compliant with regulations.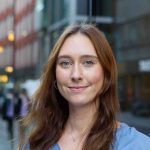 My background in Food Science and Marketing means I have a unique combination of commercial creativity and technical food manufacturing experience. My ambition is to bring clarity to the complex world of compliance through the simple and eye-catching communication of Ashbury's services.
Keep up to date with our latest insights
Subscribe to our mailing list to stay in touch with the latest news, insights and updates from Ashbury