Brexit changes in the food and drink industry – where you can find helpful resources -BREXIT Bite 4
Brexit changes in the food and drink industry – where you can find helpful resources -BREXIT Bite 4
Trade talks are full steam ahead as the rules and regulations to govern post transition trade are established. Our latest Brexit Bite looks at the resources available to help you keep up with BREXIT changes in the food and drink industry. 

As the end of the transition period fast approaches and as part of its 'time is running' out campaign targeted at businesses and citizens, the UK Government has been busy updating its many guidance documents for the food and feed industry in preparation for the 1st January 2021. It recently amended its guidance on food and drink labelling changes, a key one for food businesses of course. The update includes an allowance of time beyond the transition period to put changes in place from The UK end of things. This will certainly be welcomed and might ease food supply disruptions although the EU has yet to do the same. The question for food businesses, particularly those with only limited resources to monitor these things, is how do I keep up to date with the brexit changes in the food and drink industry?
Practical advice for you scenario
One easy way is to keep in touch with regulatory consultants (excuse the service 'plug') who can also help to interpret what can at times seem an incredibly difficult situation. While many people know of the changes, applying this to their own situation is not a one size fits all answer; at Ashbury we are providing guidance on an influx of inquiries around Brexit and have recently updated our own guide to labelling.
Government resources
For companies wishing to keep an eye on changes themselves there is useful UK Government guidance published for food and feed in two places which will help you keep an eye on change. One is the business guidance section of the FSA website 1, the other can be found on the UK Government's 'UK and EU Transition: New Rules for 2021' webpages on guidance and regulation 2; the link below specifically looks at DEFRA and FSA documents. Both are invaluable and continue to evolve.
Industry representatives
Other organisations outside the government who are providing up-to-date resources for you include the likes of the FDEA3 and FDF4. There is also a collaborative website, the 'EU BREXIT Hub'5 that involves representatives from different categories such as the British Meat Processors Association and the Pet Food Manufacturers Association and aims to deliver answers to frequently asked questions across the different labelling, export and transport challenges.
Ashbury has been collaborating on several open and closed events with these organisations to offer advice and resources and will continue to do so over the coming months – we'll be speaking next with DIT and the FDEA.
Cited Links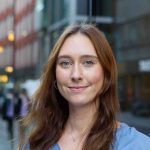 My background in Food Science and Marketing means I have a unique combination of commercial creativity and technical food manufacturing experience. My ambition is to bring clarity to the complex world of compliance through the simple and eye-catching communication of Ashbury's services.
Keep up to date with our latest insights
Subscribe to our mailing list to stay in touch with the latest news, insights and updates from Ashbury