Ashbury Industry Insights Bulletin: July – September 2020
Ashbury Industry Insights Bulletin: July – September 2020
What's on the horizon for regulatory compliance?
Subscribe to our quarterly bulletin here

The quarter two 'Industry Insights' bulletin highlights some regulatory and compliance changes, big and small, that have come across our desks this July-September period. The world of regulatory compliance is complex and incredibly dynamic, with so much change it can be difficult to keep up; we've picked out some important bits of information that may have implications on the way you do business and could influence what's on the horizon.
You'll find information on changes to usage of food additives, novel ingredients and labelling requirements from around the globe. If you find a change relevant to your products and you would like some more information please do get in touch.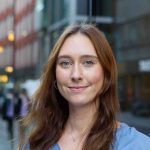 My background in Food Science and Marketing means I have a unique combination of commercial creativity and technical food manufacturing experience. My ambition is to bring clarity to the complex world of compliance through the simple and eye-catching communication of Ashbury's services.
Keep up to date with our latest insights
Subscribe to our mailing list to stay in touch with the latest news, insights and updates from Ashbury