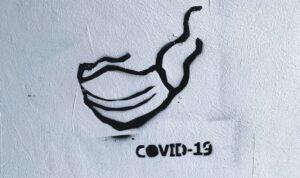 To Our Clients,
The food industry is aptly referred to as one of the most dynamic; it is no surprise that businesses have displayed tremendous resilience in the face of global crisis, rapidly adapting and evolving to maintain momentum amidst the madness.
As a team, Ashbury are counting our lucky stars; our flexible working policy means that working from home and relying on technology was already our standard practice and we have continued to serve you successfully and safely from afar. While our ability to provide our services has not been affected, we of course have had to adjust to the social changes and find new ways of working, focussing on the well-being of our incredible staff who have gone above and beyond to drive us forward (even with kids running rampant around the house).
We know many of you are under immense pressure to keep up with demand, look after cash-flow and more importantly take care of your loved ones. We continue to deliver our compliance services at full capacity, but we have evolved our offering to support you in new areas of stress and risk management.
Business diversification: Helping the foodservice and hospitality industry to pivot to take-away and retail formats.
Overflow/demand support: Providing interim job cover and support for clients who have gaps in resource due to furlough, redundancy or changing roles. This includes administration related projects such as data migration and product information quality audits.
Process redesign: Providing guidance to streamline processes and mitigate risk, such as managing dual suppliers or adding efficiencies to the development process for faster product launch.
Working to update specification and product information as changes to supply channels continue.
Our staff are finding ways of adapting what we do to take a bit of pressure off of you. Please do not hesitate to get in touch if you require support in some way – even if it seems a little 'outside of the box', we are happy to help.
Stay safe and keep up the momentum.
Best wishes,
Team Ashbury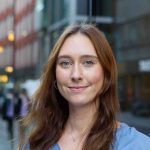 My background in Food Science and Marketing means I have a unique combination of commercial creativity and technical food manufacturing experience. My ambition is to bring clarity to the complex world of compliance through the simple and eye-catching communication of Ashbury's services.
Keep up to date with our latest insights
Subscribe to our mailing list to stay in touch with the latest news, insights and updates from Ashbury