Promoting Sustainability – Is Your Front of Pack Doing You Justice?
Promoting Sustainability – Is Your Front of Pack Doing You Justice?
The sustainability agenda is continuing to change the way consumers buy, what they buy, and who they buy from. Are you demonstrating your commitment clearly to those that matter most?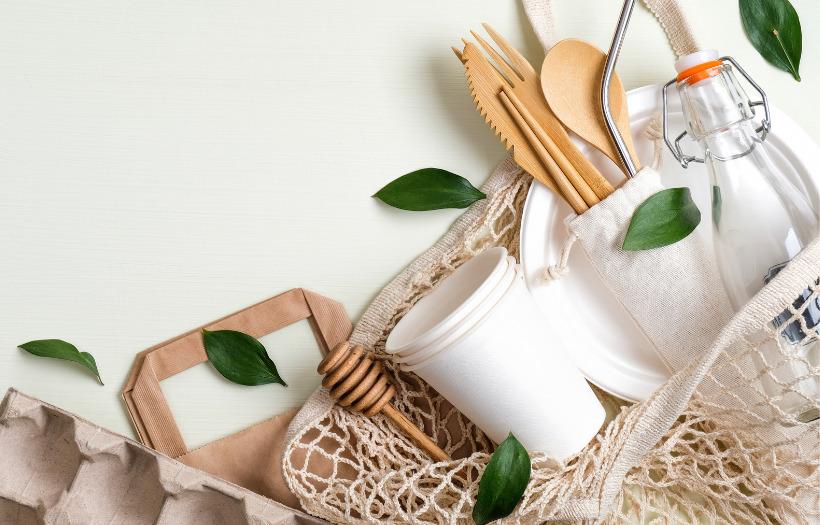 The UK Government Sustainable Development Commission has defined sustainability as: "development that meets the needs of the present, without compromising the ability of future generations to meet their own needs."
But what does 'sustainability' mean to the food industry? We talk to one of our expert UK food consultants, Janet Dalzell, to find out more about the importance of moving sustainability higher up the agenda, and the crucial role of certifications in demonstrating commitment and compliance.
How can food brands market their sustainability credentials?
There are many ways food businesses and brands can evidence and promote their commitment to sustainability – with some involving much more rigorous processes and evidence than others.
Sustainability Certification
Brands can choose to become certified by fulfilling certain criteria in defined areas of a scheme, which often requires them to demonstrate, record, and report sustainability data. Being certified can help to enhance the credibility of your brand, as well as providing reassurance and peace of mind to your customers.
Some organisations, however, have been known to skip the actual process and use certification badges and logos without having been accepted and officially certified by an organisation. This can be a compliance catastrophe – and a sure-fire way to run into costly legal complications. So, if you're going to make sustainability claims through formal certification – make sure you can back them up.
But choose your certifications wisely
Becoming certified with schemes like The Rainforest Alliance, The Fairtrade Foundation, and The Soil Association (as well as even lesser-known – but equally as credible – organisations), can be hugely effective in reassuring customers of your sustainability credentials.
However, not all schemes are created equal, and each will have different criteria for businesses to become certified. The level and depth at which they govern, and measure sustainability achievements can differ tremendously, and these inter-relations between factors like governance, environment, social and economic structures, can be complex. Even contradictory in some cases, with unintended consequences – not all producers will rightfully fulfil their responsibilities, or know how to, and this could undermine the effectiveness and credibility of the labels.
The schemes may also mean something different to your consumers. Brands should consider what's involved in each certification from their customer's perspective, what's actually important to your customers and their understanding of it. For example, a 2020 study by 'Which?' found that 91% of respondents recognised the Fairtrade logo, and 83% trust it when deciding if a product is ethical.  
There's no 'wrong' to using lesser-known organisations for accreditation, but you may need to provide additional clarity to consumers through other marketing, in addition to your front of pack display.
If you're taking the first steps to becoming recognised for your corporate sustainability commitments and are keen to communicate these to your customers, becoming certified is a great starting point. Starting this process can feel overwhelming but talking to experts can help set you on the right path. Ashbury's own food labelling consultants can offer some guidance on the schemes that exist and what we are most commonly seeing in the marketplace, including those that offer full-life cycle analysis of your product and packaging, or those that can help you meet your commercial aims such as the sustainability claims you would like to make.
Are consumers interested in sustainability credentials?
In 2022, Deloitte surveyed 2,000 nationally representative adults, looking into their interaction with sustainability and found that an increase in the number of people wanting to adopt a sustainable lifestyle. But is it all talk? While consumers have said as much, the reality is that costs (52% of respondents) and a lack of understanding on how to live sustainably (48% of respondents) are seen as major barriers to adopting a sustainable lifestyle.
When they look at labelling, consumers are most interested in producers of goods that use sustainable packaging, reduce waste in the manufacturing process, commit to ethical working practices (animal and human rights) and reduce their carbon footprint. But half of the surveyed consumers didn't know what commitments businesses have made to sustainability, or do not trust what businesses say on this issue, and a total of 46% of consumers state that they thought more clarity was needed on disposal and recycling.
This research paints a picture that there is demand, and as a result, there are many different eco-labelling schemes in the works. The key to translating answers from a survey into action in a supermarket for everyday shoppers will be consistency in labelling approach and cost-effective solutions.
Advice from Ashbury
Labelling is crucial in providing consumers with the information they need to make safe and informed choices, but it's also an opportunity for your brand to promote what it's all about – including your sustainability agenda.
It's important for businesses to choose their certification wisely and decide whether the scheme's structure and governance offers synergy with your own sustainability goals, as well as those of your customers.
If you have any questions about using certification badges or logos, want to know how to get started, or the risk around using sustainability related claims, do contact a member of the Ashbury regulatory team today.
References
https://www.fairtrade.org.uk/what-is-fairtrade/using-the-fairtrade-mark/
Sustainability & Consumer Behaviour 2022 | Deloitte UK
Similar Blogs: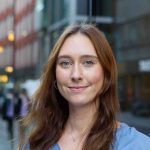 My background in Food Science and Marketing means I have a unique combination of commercial creativity and technical food manufacturing experience. My ambition is to bring clarity to the complex world of compliance through the simple and eye-catching communication of Ashbury's services.
Keep up to date with our latest insights
Subscribe to our mailing list to stay in touch with the latest news, insights and updates from Ashbury