Ashbury takes part in Food Manufacturer's webinar on product recalls
Ashbury takes part in Food Manufacturer's webinar on product recalls
Ashbury Regulatory Manager Steve Spice will be one of the presenters in a special free Food Manufacture editorial webinar taking place on 17 March – 'Product Recalls: Prevention and Cost Management'.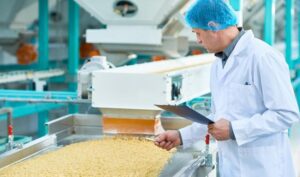 Food and drink firms fear major recalls because of the resulting cost to their finances and reputations. While issues relating to allergen labelling are certainly common, Steve will be presenting on the less well known product recalls. For example recalls regarding expiry dates, traceability and language usage, that are a result of failure to comply with regulation. They may be less widely reported but are still just as important and potentially detrimental to business.
The webinar will be a chance for food manufacturers to hear from industry experts about the importance of robust critical control and contingency plans to minimise needless expense from mishandled recalls – and even by recalling products unnecessarily.
Product Recalls: Prevention and Cost Management Takes Place at 3pm 17 March, register at https://bit.ly/39foPjU
If you would like advice on the compliance of your product information we are happy to help https://ashbury.global/contact-us/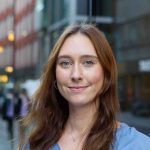 My background in Food Science and Marketing means I have a unique combination of commercial creativity and technical food manufacturing experience. My ambition is to bring clarity to the complex world of compliance through the simple and eye-catching communication of Ashbury's services.
Keep up to date with our latest insights
Subscribe to our mailing list to stay in touch with the latest news, insights and updates from Ashbury