HFSS Advertising and Promotion Regulations Explained
HFSS Advertising and Promotion Regulations Explained
Consumer health and safety is a fundamental driver of food regulations and has been since the beginning of product regulations.
To combat diet-related illness and the resulting societal problems, the latest legislation on the block targets the advertising and promotion of High Fat, Salt, and Sugar foods, known in the industry as 'HFSS'. Rebecca Kaya, Product Information Senior Advisor at Ashbury, shares her insights about the Regulation and answers some common questions about its impact on businesses.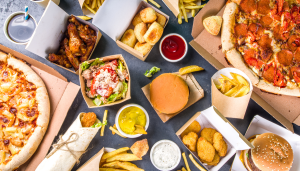 To understand if HFSS food regulations apply to your product, you need to understand what counts as an HFSS product. Since 2006, there have been tools available in the UK to 'score' foods in terms of their calculated nutrition profile, such as the 'traffic light' labelling seen on the front of packaged foods. This is a useful and easy-to-read 'what's good and what's bad' indicator, based on the content of calories, fats, saturated fats, sugar, and salt (shown as red for bad and green for good) of compound foods (a compound food is a food made with many ingredients).
The same calculation behind the 'traffic light' is used to categorise whether products are HFSS or not. However, additional factors need to be considered to score for the HFSS advertising and promotion regulations. Nutrients are accounted for, but also important in the calculations are fruit, vegetables and nut content levels. These are all required for the calculations and can be a headache, especially with complex and processed compound foods.
What are the HFSS advertising restrictions and their implications in-store and online?
While what goes into food is important, the availability of foods to consumers significantly impacts their choices.
The new regulations shift the dynamic of consumer choice from 'leaving it to the consumer to make a good healthy food choice when purchasing' to accepting that placement and pricing in stores play a dramatic part in that choice. The restrictions attempt to redress the balance so that consumer choices may be influenced to improve their diets.
In other words, it places the onus on retailers to influence consumer decisions by reducing the visibility of HFSS products (and even the availability as a result of reformulation).
Placement and product promotions
In particular, The Food (Promotion and Placement) (England) Regulation 2021 restricts volume promotions, such as 'buy on get one free' and the placement of products in 'all too convenient' locations, such as within 2 metres of a checkout facility, within 2 metres of a designated queuing area, in a display end of an aisle, or receptacle in proximity to an aisle – the impulse purchase areas of a store.
These placement and volume restrictions are complex.
Online promotions
HFSS food placement in the context of online shopping and digital 'shop fronts' is covered in Article 8 of the regulation and covers transactional decision spaces, including browsing and 'pop-ups', favourite pages, checkouts, and home pages. To comply, you will need to have reasonable control over the content and presentation of these digital spaces. Mind your algorithms, everyone!
So, what foods are classified as HFSS?
Those with a bad score!
Nutrient calculations, as outlined above, result in a numerical score.
This is against two criteria:
'A' nutrients – energy, saturated fat, total sugar and sodium
'C' nutrients – fruit, vegetables, nut content, fibre and protein
The C criteria scores are then subtracted from the score for A nutrients to give the final Nutrient Profile Score (NPS). If the score is under 4 points for food or 1 point for beverages, the product is not subject to HFSS food controls. If the score exceeds this threshold, the product must comply with the regulations or reformulate to improve the score.
Several' challenges' arise depending on the product being scored. Beverages face different criteria than food and are more complex. Dehydrated and concentrated products must consider specific gravity and rehydration values, as this produces a score relevant to how the product is actually consumed. This prevents products from scoring higher than is truly reflective of the nutrient profile of the finished product. Understanding which of the food categories specified in the regulations (Schedule 1) applies to your product can be problematic too.
Do the regulations apply to my business?
Packaged compound foods
At present apply to businesses with more than 50 staff and physical premises with a relevant internal floor area (sales space) of over 2,000 sq. ft (185.8spm)
At present, only 15 specific categories of foods and drinks and for foods with an NP score of 4 or more and drinks with an NP score of 1 or more
The politics and timeframes
Nutrient Profiling opponents warn against overly simplistic labels that will punish certain food groups, such as full-fat foods, like olive oil and lead health-conscious consumers to avoid them unnecessarily. This controversy was reflected in the courts in July 2022, when the High Court in England ruled against a challenge from Kellogg's which stated:
Parliament has never scrutinised the nutrient profiling model used to assess whether the products qualify as HFSS
The profiling took no account of how 'cereals' would usually be eaten, e.g. with milk.
The coming into force timeframes of the regulation and the various requirements within it, has also been difficult for industry. The volume promotion restrictions have been delayed until October 2023, having been originally set to be in force in October 2022.
The Health and Care Act 2022 restrictions relating to the advertising of HFSS foods via broadcast media (television) before 9pm have been delayed yet again until 2025. All this has made allocating resources to the changes very difficult in such an already challenging business climate.
What about using health and nutrition claims on HFSS products?
The European Parliament and UK Government agencies and enforcement bodies have stressed that food information is a powerful tool for empowering consumers. However, there is a need for a rebalance between the current, rather liberal use of Health and Nutrition Claims and the food's actual nutritional content and benefits to consumers. Conflicts between them can make it even more difficult for consumers to make better food choices.
This has led the EU (and GB) to begin conversations to restrict or ban Health and Nutrition Claims for products categorised as HFSS. For example, breakfast cereals exceeding the sugar limit could no longer be referred to as being a source of fibre.
Is there a difference between the nutrient profile and 5 a day model?
The nutrient profile model and resulting NPS is a far more intricate way of stating the whole nutritional value of foods.
The '5-a-day' labelling marks reference fruit and vegetable intakes and indicate what foods contain a portion of these. The NPS provides far more detailed nutritional information for consumers and also acts as a framework for future controls on claims, as described above. As mentioned it considers energy, sat fat, salt, protein, vegetables, nuts and more. For products like cheese, unsalted nuts etc, that have nutritive value the positive attributes can be highlighted (protein, fibre, fruit and vegetable content) and not just the fruit and vegetable values like you would get from the NHS 5 a day.
They are very different beasts. One is designed to give you the 'go ahead' to eat, and the other is designed to discriminate between foods and influence the future of formulations and labelling.
How can brands adapt?
To categorise your products as in-scope or out-of-scope, you should begin work to calculate and record their NPS. A centrally available record integrated into specification systems would help to avoid non-compliance.
Where it is feasible, consider reformulation of products to take them out of scope, and start this work with suppliers and/or ingredient suppliers now. Consider the impact this will have on sensory, shelf-life and labelling, and manage this accordingly to ensure economic and legal viability.
Don't forget to be aware of how 'in-scope' products are being placed and promoted on third-party online platforms – the liability remains with the retailer who will have new corporate policies that suppliers will need to adhere to as well as the government regulations.
Ashbury says:
This is a difficult legislation, especially for smaller businesses and requires resourcing to ensure ongoing compliance.
It is still unformed somewhat, with issues to be ironed out such as the use of a centrally accepted and available calculation method for NPS. The complexities in the definitions in the regulations such as the nuances of what constitutes a 'relevant internal shop area', and the difficulties for enforcement bodies with low resources do not help either.
However, given time and resources it may become a powerful piece of regulation in helping to change the behaviour of businesses and consumers positively. Studies (Cecchini, M., & Warin, L. (2016) have shown that labelling alone will not change behaviour. Nor be enough to keep consumers' belts from being stretched, or the NHS from being overburdened.
The onus is on suppliers/brands to determine which of their products are subject to HFSS restrictions based on NPS. Most suppliers and brand owners have multiple lines. Ashbury can calculate the NPS for you across all food and drink categories, we can offer guidance to clients on HFSS requirements and impending restrictions.
For assistance with understanding the new Regulations on HFSS and how they might impact your products, contact our team at hello@ashbury.global.
References
Cecchini, M., & Warin, L. (2016). Impact of food labelling systems on food choices and eating behaviours: a systematic review and meta‐analysis of randomized studies. Obesity Reviews, 17(3), 201-210.
The Food (Promotion and Placement) (England) Regulations 2021
The Health and Care act 2022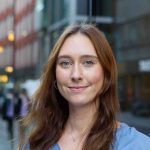 My background in Food Science and Marketing means I have a unique combination of commercial creativity and technical food manufacturing experience. My ambition is to bring clarity to the complex world of compliance through the simple and eye-catching communication of Ashbury's services.
Keep up to date with our latest insights
Subscribe to our mailing list to stay in touch with the latest news, insights and updates from Ashbury