A Guide to the FSAs New Guidance for CBD Products Sold in the UK
A Guide to the FSAs New Guidance for CBD Products Sold in the UK
Rebecca Kaya, Regulatory Specialist at Ashbury shares her insights on the latest changes to CBD regulatory guidance in the UK.
Contents:
The History of CBD Food Regulations in the UK
In January 2019, CBD was confirmed as a Novel Food product by the EU Commission as it did not have a history of consumption in the EU market before May 1997. In order to be sold in the UK, any products containing CBD would require pre-market authorisation by food safety regulators.
In February 2020, after BREXIT and the retention of the EU Novel Foods Regulations in GB, the UK Food Standards Agency (FSA) and Food Safety Scotland (FSS) requested more information on the safety and contents of CBD products in order to evaluate them. Simultaneously, they asked applicants who had any CBD products with 'active' EU novel foods applications to resubmit their novel foods applications to the FSA by the 31st of March 2021. Any CBD products placed on the UK market after this deadline, or those with no FSA 'validated' novel food application containing sufficient safety data, were to be subject to action by Enforcement Authorities.
Those that did have a 'validated' novel foods application were added to the 'Public List' and allowed to remain on sale in GB. However, Emily Miles, Chief Executive of the FSA stated in May 2022:
'I want to emphasise that the FSA is not endorsing products on the public list, and inclusion on the list is no guarantee that they will be authorised as they have not yet been fully assessed for safety'.
The FSA was the first regulator to recommend a maximum daily amount of 70mg a day, suggesting that these levels were not necessarily safe but that adverse health effects could potentially be seen above this.
Currently, the UK's FSA remains responsible for regulating CBD as a Novel Food. Food businesses wishing to sell their CBD products on the UK market are required to submit their novel food applications via the FSA and FSS – and by all accounts, it's a complex and compromised regulatory situation.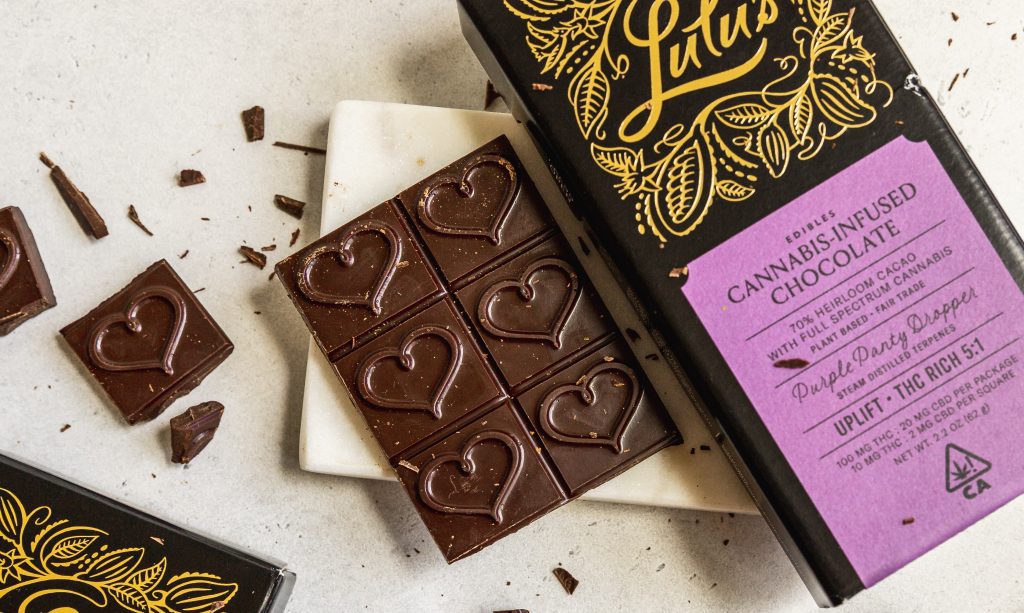 What is the latest guidance on CBD food products in the UK?
On the 12th of October, there was another D-Day for CBD products in the UK.
The FSA and FSS released new consumer guidance, recommending the lowering of the 'safe' or 'acceptable daily intake' (ADI) of CBD from 70 mg per day to 10mg per day.
A dramatic reduction by any standards.
It's important to note that this is not a ban on products containing more than 10mg, but it is advising consumers to limit their consumption of such products.
Speak to our team about what this guidance means for your business:
Why have the FSA and FSS released new CBD consumer guidance?
Following a review of the safety evidence submitted by the CBD industry as part of their Novel Foods applications, the Committee on Toxicity (COT) and the Advisory Committee on Novel Foods and Processes (ACNFP) recommended the lowering of the 'safe' or 'acceptable daily intake (ADI)' to 0.15mg/kg/ per day or 10mg of 98% pure CBD per day for an average weight adult (70kg).
By law, the FSA/FSS may 'act' based on risk analysis. In Article 7 of Retained Regulation (EC) No 178/2002, laying down the general principles and requirements of food law, it states that (If):
'Following an assessment of available information, the possibility of harmful effects on health is identified but scientific uncertainty persists', provisional risk management measures necessary to ensure the high level of health protection chosen in Great Britain may be adopted, pending further scientific information for a more comprehensive risk assessment.'
In this instance, their findings gave them a reason to take these provisional risk management measures.
Coincidentally, in March 2023 the European Food Safety Authority's (EFSA) panel on Nutrition, Novel Foods and Food Allergens (NDA), stopped the clock on the processing of CBD novel foods applications under the notion that they cannot be risk assessed due to gaps in data. Academic papers have also suggested products exceeding a health-based guidance value – or in UK terms, an Average Daily Intake (ADI) of 10mg, should be considered 'unfit for consumption' (1). The UK seems to have taken this to heart in their own decision making.
Since the FSA/FSS published the guidance, the CBD industry has questioned how they reached their decision, debating that the advice appears to be based on results from lower-quality applications reviewed as part of the Novel Foods process.
This highlights one of the main challenges concerning the safety of CBD products: Not all are the same. It might be a crystalline powder form; it might be an oil or a tincture, or an extract, or added to other foods to make a supplement – not to mention different supply chains and quality standards.
The diverse forms have very variable chemistries which makes it difficult to develop a blanket application of safety across them all when looking at it from a Novel Food perspective.
There is one thing that the FSA believes all CBD foods do have in common; we don't yet have enough empirical evidence about the long-term or cumulative effects of ingestion on humans. There remains incomplete, conflicting, and not rigorous enough data to clearly prove long-term use safety and quantify safe daily intakes with confidence.
Why is CBD not classed as a safe food?
By law, safe food means there is clear evidence that food will not have any adverse health effects. This cannot yet be said for CBD.
Article 14 of the Retained Regulation (EC) No 178/2002 lays out how safety is determined. Table One below looks at how these food safety assessment factors line up with some of the current issues in the CBD market which have led to the new guidance:
Table One: How food safety assessment factors line up with issues in the CBD market.
Legal Considerations for Food Safety
Current CBD situation
The normal conditions of its use
Current suggested CBD intakes across products range dramatically. There is no Industry or Competent Authority empirically evidenced consensus on ADI-safe amounts. The new FSA/FSS ADI for CBD based on the information provided by the industry and a 'risk analysis' of it, makes a vast reduction from 70mg to 10mg per day.
The production, processing and distribution processes
There is no clear evidence on the effects/safety of CBD in its different forms, or when within other foods. There has been a distinct lack of mandatory 'nutri-vigilance' in the EU and GB.(1). The supply chain is open to issues of contamination and fraud. The Home Office are responsible for the licencing of primary production (growing) of Hemp and its subsequent processing. They operate a light 'touch regime', meaning they do not expect to carry out compliance visits in the 3 growing seasons covered by any licence. Any Food Business growing or processing plant-based products will be deemed a 'low-risk' premises by Food Authorities and will not be subject to inspection visits unless compliance issues are suspected. This adds to a lack of scrutiny for safety in an industry that has potential to be high-risk.
The Food Information provided to the consumer
Labels frequently state the amount to ingest as a 'Dose'. This implies it is a medicinal product. A medicine cannot be a food, and a food cannot be a medicine legally. The Medicines and Healthcare Regulation Agency (MHRA) issues notices of noncompliance on a frequent basis to CBD marketers. Many unauthorised health claims and medicinal claims are made, such as the ASA Ruling on Enigmaa Ltd t/a Blessed CBD: "CBD has helped people the over the world with issues like chronic pain, seizures, sleep disorders, and more". Such claims and wordings are misleading at best, and inaccurate without sufficient evidence.
Any probable immediate and/or short-term and/or long-term effects of that food on the health of a person consuming it, but also on subsequent generations.
There is too much uncertainty on the long-term effects. However, some empirical evidence does exist around its adverse effects on the liver: "The more CBD you consume over your lifetime, the more likely you are to develop long-term adverse effects, like liver damage or thyroid issues." Professor Robin May, Chief Scientific Advisor at the Food Standards Agency (2023).
Contamination, whether by extraneous matter or otherwise
Cannabinoids other than CBD (such as THC) are 'contaminants' in food law and the level of their presence in many CBD products is unknown, as is their safety. For example:

On the 16th of October 2023, the European Food Safety Authority (EFSA) recalled Mountain Grown, an Irish CBD Oil due to the presence of unsafe levels of ∆9THC in excess of the EFSA acute reference dose.

Analyses of 362 hemp-based products of the German market (mostly CBD oils) found that 39 products (11% of the sample) contained ∆9THC.

There is no upper level limit to ∆9THC in CBD products; any detectable level renders the product a Class B drug in UK law.
Compliance with any specific legislation on that food.
No CBD products have been Authorised for placing on the market under the Novel Foods Regulations. Therefore, their status is non-compliant with the letter of the law in that Regulation. The current situation (the validated public list) is a compromised Regulatory position that has unfortunately created a mess for all parties.
Table One: How food safety assessment factors line up with issues in the CBD market.
Is CBD a food or a medicine?
The FSA stated in their industry update in March 2023, 'If a CBD product is not a medicine and the Police do not regard it as a narcotic, then (if designed to be eaten) it is a food and treated as such'. Legally, a product cannot be a food and a medicine, they are mutually exclusive in law – it's a catch-22.
This catch-22 is evident when it comes to determining the safety of CBD products. Some of those products that were 'validated' by the FSA, have provided studies of food safety over a 3-month period, but these are probably insufficient to cover the data gaps and uncertainties. Longer studies do exist, but these relate to CBD's use as a pharmaceutical (medicine) and can't be considered by the FSA without classing it as such.
The 'medicine' or 'food' challenge also appears in the food labelling compliance of CBD products. 'Dose' is often used on food products in this space, but this term is deemed to be presenting the product as a medicine.
Finally, in a recent ongoing case between HMRC and the CBD Flower Shop, HMRC successfully dismissed the statement that CBD was a food product and should be zero-rated from a tax perspective. While they didn't clearly define what CBD is, saying what it is not adds an element of doubt to the 'food' narrative.
The elephant in the room is that CBD is attempting to be both, and its use as a food, teeters ever so dangerously into this space – which we suspect is the driver for the challenging regulatory landscape for brands and the FSA's reluctance to approve.
What now for the CBD industry?
While products on the market with more than 10mg are not breaking the law, this recommended figure will probably stay put for the time being and shape product development, marketing and consumer behaviour.
The British Retail Consortium (BRC) position statement said its members would "follow any and all FSA advice on the sale of products containing CBD ". This could mean retailers may eventually refuse to sell products that contain more than 10mg.
However, as mentioned, not all CBD products are made equal, and those brands that have seen success and can evidence the safety/quality of the CBD used in their products will likely hold their listings – at least while they regroup and decide on an approach. In the meantime, retailers are using alternative ways to ensure consumers have access to information to make decisions about the CBD products they are buying.
What do CBD brands need to do to ensure that they continue to thrive:
Reformulate: This could be considered, however, the approach to CBD as a Novel Food in GB makes any reformulation complicated. It would be helpful if the FSA publish clear guidance for minor changes such as decreases in strength of the product.
Relabel: Any product on the market referring to daily intakes that don't align with the new advisory ADIs should not remain so without amendments to the labelling and food information.
Refrain: From any reference to a 'dose' on your labels.
Exercise: 'All Due Diligence' by ensuring your raw materials and supply chains are compliant, robustly evidenced, and transparent.
Seek help: Ashbury's Regulatory Specialists are experts in functional ingredients such as CBD – we can offer guidance as you adapt.
What will consumers see?
Many products will be removed from sale.
Consumers should be extremely cautious of purchasing products online from unknown sources and/or countries outside the UK that are not present on the UK publicly available list of validated CBD Novel Foods applications. Such products are far more likely to be unregulated and potentially of poorer quality.
A good deal of inaccurate or misleading information.
The market is lucrative and poorly regulated. Consumers should seek out the opinion of parties with no vested interest in the marketing of CBD products when trying to understand if these products are safe for them and really represent value for money.
The Way Forward
Innovation is the reason we have access to so many amazing products today.
Unsurprisingly, the lack of clarity regarding the future of of CBD is upsetting for many brands in the CBD space. While CBD has incredible potential, to move forward will require joined up thinking and collaboration from key stakeholders at the FSA, MHRA, HRMC and beyond, to create clarity on the legal position of CBD, its conditions of use and safe production and consumption.
Got a question?
If you would like help with adapting your CBD product labelling to align more closely with the FSA guidance, or if you have regulatory question, please don't hesitate to get in touch.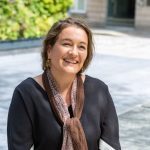 I have dedicated over 17 years' of my career to keeping end consumers safe. As a Regulatory Specialist, I help clients to have confidence in their compliance by providing practical advice across the food chain - from the point of primary production, to final product labelling.
Keep up to date with our latest insights
Subscribe to our mailing list to stay in touch with the latest news, insights and updates from Ashbury