With many different regulations on recycling and waste reduction out there, it can be confusing — and let's face it, hard work — to make sure each product is labelled correctly, according to the rules of the country it's to be sold and marketed in. Our regulatory experts share insight on what current recycling initiatives are in place across the UK and EU:  
"The legislation around packaging information and recycling on labels is continuing to change because of ongoing efforts across the globe to reduce packaging and waste — requiring brands and food manufacturers to quickly adapt to ensure compliance.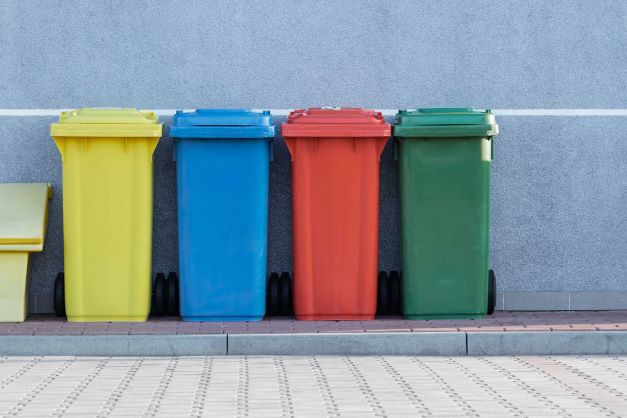 Deposit Return Schemes (DRS)    
Deposit return schemes are one approach that many nations across the UK and EU have, or intend, to implement over the coming years to reduce waste. 
DRS charges consumers a small amount when they buy a product in a metal can or plastic bottle, with the money paid back to the consumer when they return the container to the original, or another participating, outlet for recycling.  
This scheme has been shown to work in many countries, but they are not harmonised which of course complicates things for manufacturers who intend to label their products to be sold in multiple markets.  
In the EU, there is some pressure being put on the European Commission to introduce a Europe-wide scheme to prevent this. Currently, Norway and Germany are leading the way with recycling rates. Food labelling requirements include the use of barcodes, symbols are also used in Germany for some forms of packaging.  
In the UK, Scotland has postponed the launch of its 2022 scheme. Both England and Wales are expected to launch a scheme from 2024, with Northern Ireland expected to follow with its own shortly after.  In Scotland, no specific food labelling regulations have been established, however "the scheme administrator may set out anti-fraud measures" which could include barcodes or the likes of.  
Recycling Labelling Regulations in the EU and UK   
Regulation in the EU 
The most recent update to recycling regulations in the EU occurred in 2018, this included the additional of recycling targets for member states to meet as well as reiterating an earlier section of the legislation (Article 8) which suggests that packaging must be marked to identify what the material is made of.  
These changes spurred national level updates across the EU with both Italy and France having published new requirements. France's requirements have attracted criticism as they do not provide mutual recognition – although both changes will significantly impact businesses selling in these markets. 
Other important pieces of legislation in the EU include Directive (EU) 2019/904 was published detailing efforts to reduce specific plastic products including oxo-degradable plastics which contribute to microplastic levels in our oceans and waterways. And of course The Circular Economy Action Plan which is a key component of the European Green Deal Initiative; it aims to reuse and recycle existing materials for as long as possible. 
Regulation in the UK 
In the UK, many of the same regulations and evolving schemes as in the EU apply. Much of the food labelling requirements in the UK are voluntary. In November 2021, the UK government passed The Environmental Act which has a dedicated action plan for waste and recycling. The Act also introduces the power for the government to implement "resource efficiency information" which includes recyclability labelling on products – legislation on the matter is expected by 2026/27.  
The most significant regulatory change for 2022 is the UK plastic packaging tax, which will see companies charged for producing, using and holding plastics that do not contain at least 30% recycled content from April onwards. 
Although regulations on recycling and labelling can be complex (especially when supplying products to many locations), countries around the world are under more pressure than ever to increase recycling rates and place more recyclable packaging on the market. Consumers — as always — must also be made aware of their responsibilities through clear and transparent labelling.  
Our advisors can help you to determine the relevant labelling requirements for your countries of sale, including recycling information and sustainability related claims – please do get in touch. 
Recent Blogs: 
Novel Alternative Proteins: what can we expect for the future
Novel Alternative Proteins: a path to sustainable healthy diets – Plant-based 
Novel Alternative Proteins: a path to sustainable healthy diets – Insect-derived